Have you ever wondered how the best real estate companies manage to grow their business and stay ahead of the competition? The answer lies in mastering real estate office management. Implementing effective strategies in various aspects of office management, from creating policies to leveraging technology, can propel your real estate business toward exponential growth.
In this blog post, we'll explore the essential components of real estate office management, building a high-performance team, marketing and lead generation, technology solutions, and legal and compliance considerations. By the end, you'll better understand how to implement these strategies for successful business growth.
Key Takeaways
Real estate office managers must possess strong managerial skills, problem-solving abilities, and the ability to collaborate with teams.
Creating and implementing office policies involves researching applicable laws & regulations, engaging stakeholders & formulating policies for compliance.
Technology solutions enable streamlined real estate management, improving productivity, customer satisfaction & business growth.
Essential Components of Real Estate Office Management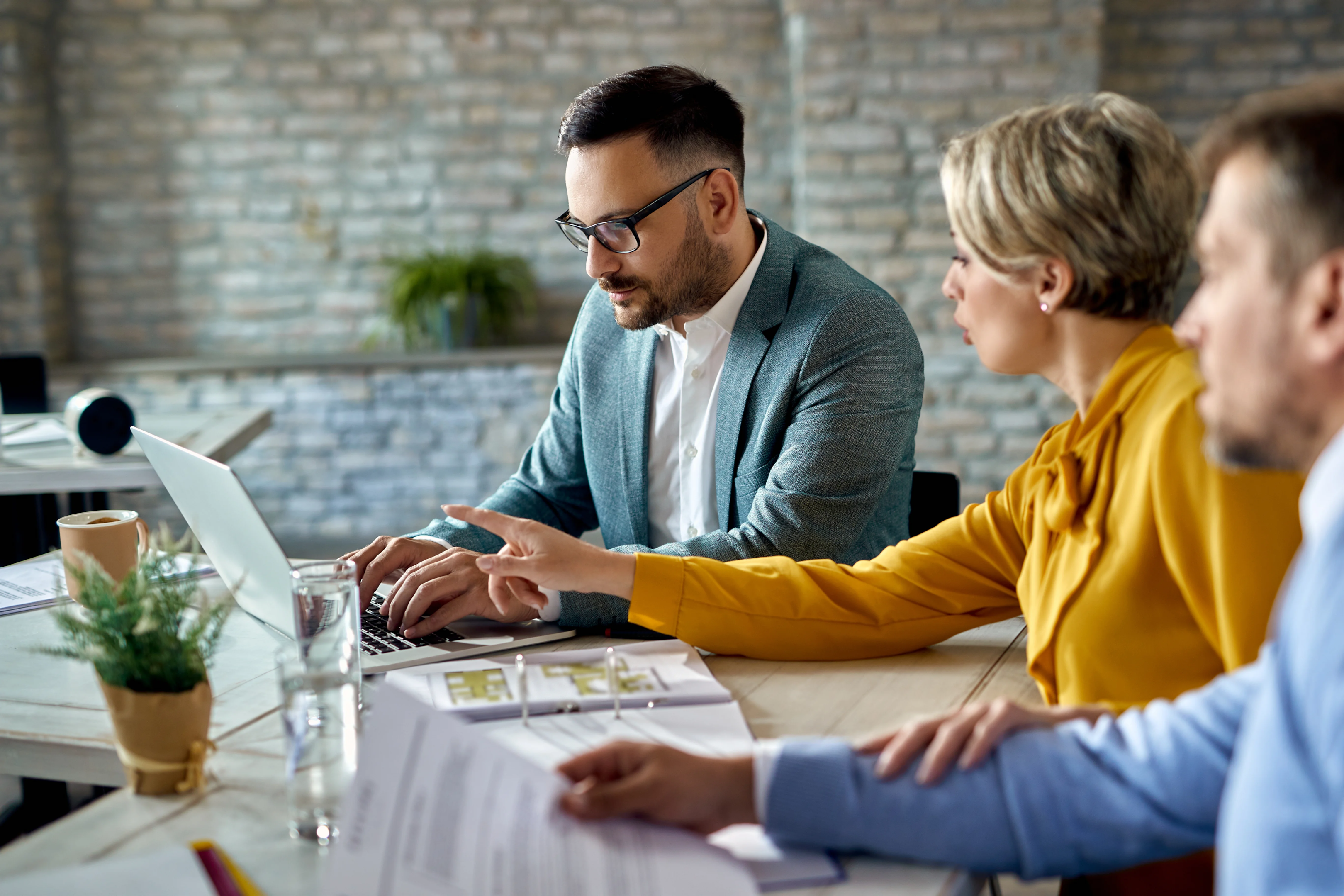 To thrive as an office, a solid foundation is a necessity. Successful real estate office management revolves around the development of office policies, the organization of the office space, and the optimization of transaction processes. Strong managerial skills, an aptitude for problem-solving, and team collaboration are vital attributes for a real estate office manager.
The role of a real estate office manager entails:
Supervising daily operations
Supervising administrative staff
Updating MLS listings
Aiding with contracts
Arranging team meetings
Managing the office budget
Procuring supplies
We will now further explore these critical aspects of real estate office management and discuss effective implementation strategies.
Creating and Implementing Office Policies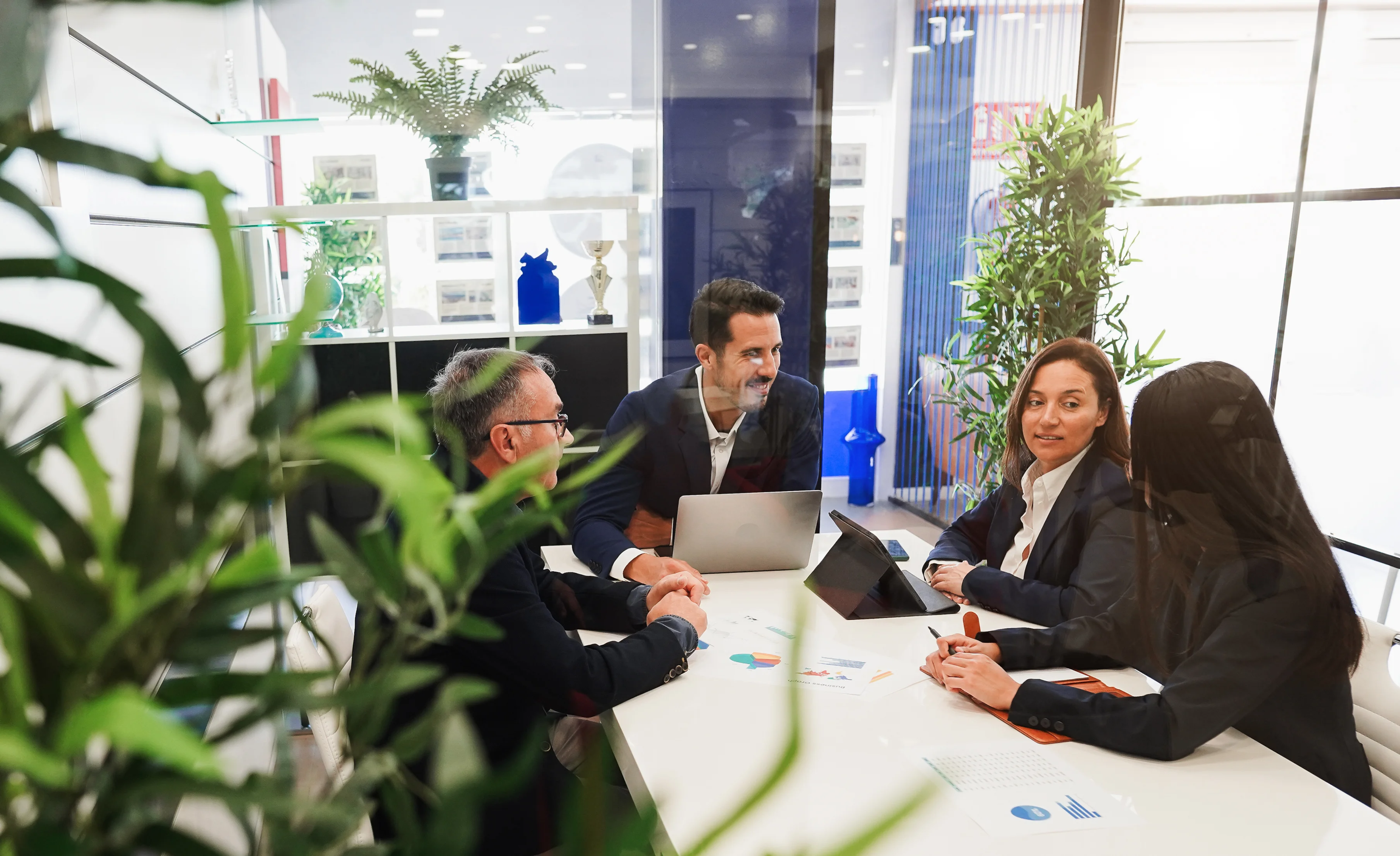 Establishing office policies can provide numerous advantages for a real estate broker, including managing legal risk, setting expectations, minimizing risk, enhancing employee performance, ensuring uniformity, and fostering a positive work environment. So, how do you create and implement office policies? The procedure involves determining the necessity for a policy, researching applicable laws and regulations, engaging with stakeholders, formulating the policy, and securing approval.
Compliance with office policies is vital for a brokerage company as it maintains awareness of regulations and expectations among the office members and facilitates their consistent application. For successful policy implementation, you might offer training and education, set consequences for policy breaches, and monitor compliance.
Efficient Office Organization and Supplies Management
Office organization and supplies management are imperative for establishing a productive work atmosphere in a real estate office. They assist in guaranteeing that tasks are executed expeditiously and that office supplies are utilized most efficiently. Effective office organization can be achieved by setting up a filing system, creating a storage plan, and maintaining an orderly workspace.
Supplies management is essential for guaranteeing that the office has the requisite resources to fulfill duties. It also assists in minimizing office expenses by avoiding overstocking and superfluous acquisitions. Strategies for adequate supply management include establishing a budget, monitoring inventory, and implementing an ordering system, which can help provide administrative support to the real estate office.
Streamlining Real Estate Transactions Processes
Efficient real estate transaction processes help reduce errors and boost client satisfaction, a vital aspect when collaborating with independent contractors in the sector. To optimize real estate transaction processes, it is recommended to establish a streamlined workflow, automate processes, and leverage technology, which can be part of the job description for a real estate office manager.
Technology can facilitate the optimization of real estate transaction processes through automated solutions, minimizing manual labor and enhancing accuracy, which can improve administrative support in a real estate office.
Building a High-Performance Real Estate Team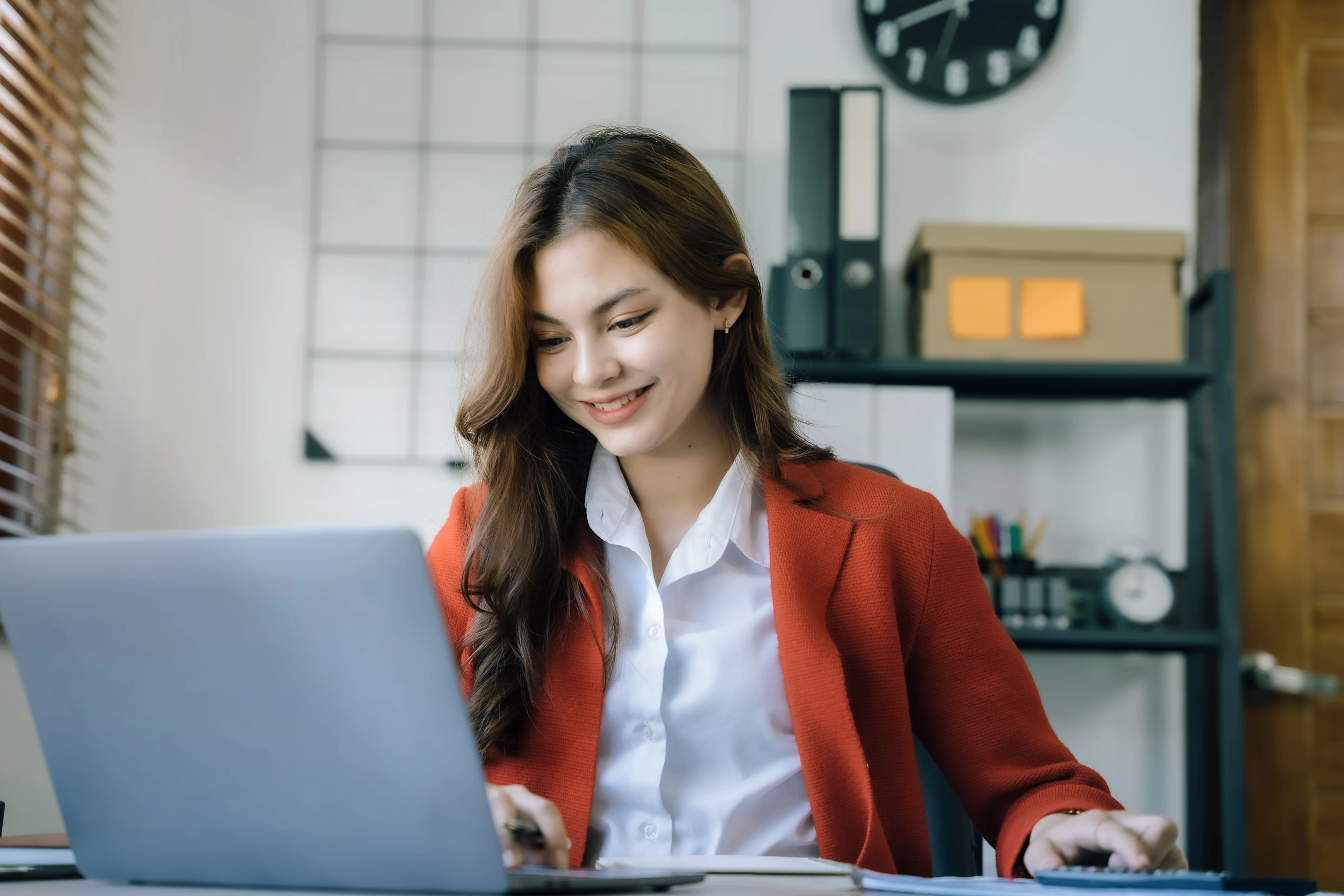 Behind every successful real estate company is a high-performance team. Building such a team involves hiring the right candidates, providing ongoing training and development opportunities, and fostering a positive work environment. Assembling the right team is crucial, as members should align with your values and bring unique skills to the organization.
Clear objectives for a real estate team yield the following benefits:
Structure
Trust
Accountability
Performance enhancement
Achievement of long-term aspirations for the company
Next, we will examine the process of building a high-performance real estate team, focusing on recruitment, training, and fostering a positive work environment.
Hiring the Ideal Candidates
Finding the ideal candidates for your real estate business requires a thorough selection process and considering cultural fit. The selection process should involve administering tests, posing creative interview questions, and incorporating input from other employees in the decision-making process. Evaluations, inventive interview queries, and soliciting input from existing staff can all be utilized to identify suitable personnel for a real estate business.
Ensuring a cultural fit is vital for productive and efficient collaboration among team members in the selection process. A strong team with a good cultural fit can work together efficiently, ultimately contributing to the success of the real estate business.
Providing Ongoing Training and Development Opportunities
Providing ongoing training and development can result in a range of benefits, such as:
Upgraded abilities and knowledge
Increased employee productivity and satisfaction
Readiness for greater responsibilities
Augmented employee involvement
Increased productivity
Higher employee retention
Training and development opportunities may include formal courses, seminars, workshops, conferences, and online learning.
Setting clear objectives, budgeting, developing a timeline, choosing suitable training methods, and evaluating effectiveness are critical steps in implementing and managing training and development programs. Assessing training and development programs is essential to guarantee that the program is achieving its goals and that personnel are acquiring the abilities and information they require to be effective.
Fostering a Positive Work Environment
Maintaining a constructive work atmosphere has multiple benefits, such as enhanced performance and efficiency, heightened employee involvement and gratification, enhanced communication and cooperation among team members, and improved business performance. Establishing clear expectations, offering feedback and recognition, promoting collaboration, and cultivating a culture of respect are all strategies that can be used to create a positive work environment.
Offering continual training and development opportunities is of great importance as it assists employees in keeping abreast of the latest industry trends and technologies while also enabling them to acquire new skills and knowledge that can be utilized in their work. Acknowledging and incentivizing employees is essential as it drives motivation and engagement and fosters a culture of gratitude and esteem.
Marketing and Lead Generation Strategies for Real Estate Offices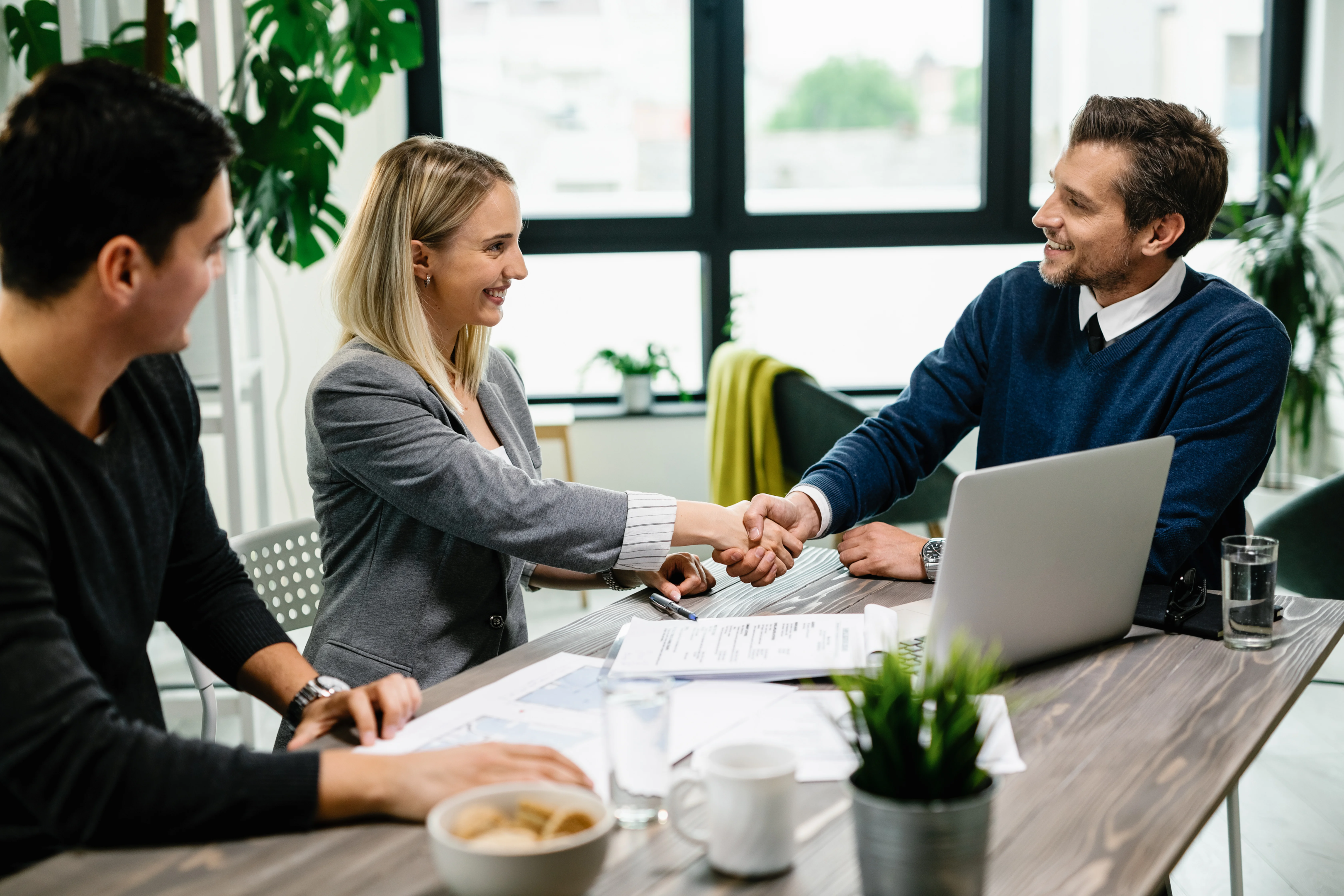 Effective marketing and lead generation strategies play a crucial role in the growth and success of any real estate business. These strategies include developing a comprehensive marketing plan, utilizing digital marketing tools and techniques, and measuring marketing performance.
Next, we will explore these strategies and discuss how to implement them for successful business growth.
Let's explore the importance of a comprehensive marketing plan, digital marketing tools, and performance measurement in the context of the real estate industry. By understanding and implementing these strategies, your real estate office will be better equipped to generate leads and increase brand visibility, leading to increased sales and business growth.
Developing a Comprehensive Marketing Plan
For any real estate office, a comprehensive marketing plan is vital as it aids in reaching the target audience and accomplishing business objectives. A comprehensive marketing plan includes a budget, target audience, marketing channels, and objectives. To develop an effective marketing plan, research your target audience, establish achievable objectives, and allocate a budget.
With a well-developed marketing plan, you can employ various strategies to reach your target audience and fulfill your business objectives. These strategies may include creating content tailored to your target audience's needs, optimizing your website for search engine visibility, and running targeted advertising campaigns.
Utilizing Digital Marketing Tools and Techniques
Leveraging digital marketing tools and techniques allows real estate offices to boost lead generation and enhance brand recognition. Available digital marketing tools include search engine optimization (SEO), content marketing, social media marketing, and email marketing, which can be used to promote a business online. To effectively reach your target audience with digital marketing tools, create content tailored to their needs, optimize your website for search engine visibility, and run targeted advertising campaigns.
The benefits of utilizing digital marketing tools and techniques include enhanced visibility, enhanced customer engagement, and enhanced ROI. By leveraging these tools, your real estate office can better connect with potential clients, generate more leads, and ultimately grow your business.
Measuring and Analyzing Marketing Performance
Assessing and analyzing marketing performance is crucial to fine-tune your marketing strategies and achieve improved outcomes. Methods to measure and analyze marketing performance include monitoring website traffic, gathering customer feedback, and calculating ROI. The advantages of assessing marketing performance include enhanced customer engagement, bolstered ROI, and facilitated more informed decision-making.
By regularly assessing and evaluating your marketing performance, you can identify areas for improvement, make data-driven decisions, and optimize your marketing efforts. This will ultimately lead to increased brand visibility, higher customer engagement, and improved ROI for your real estate business.
Technology Solutions for Streamlined Real Estate Office Management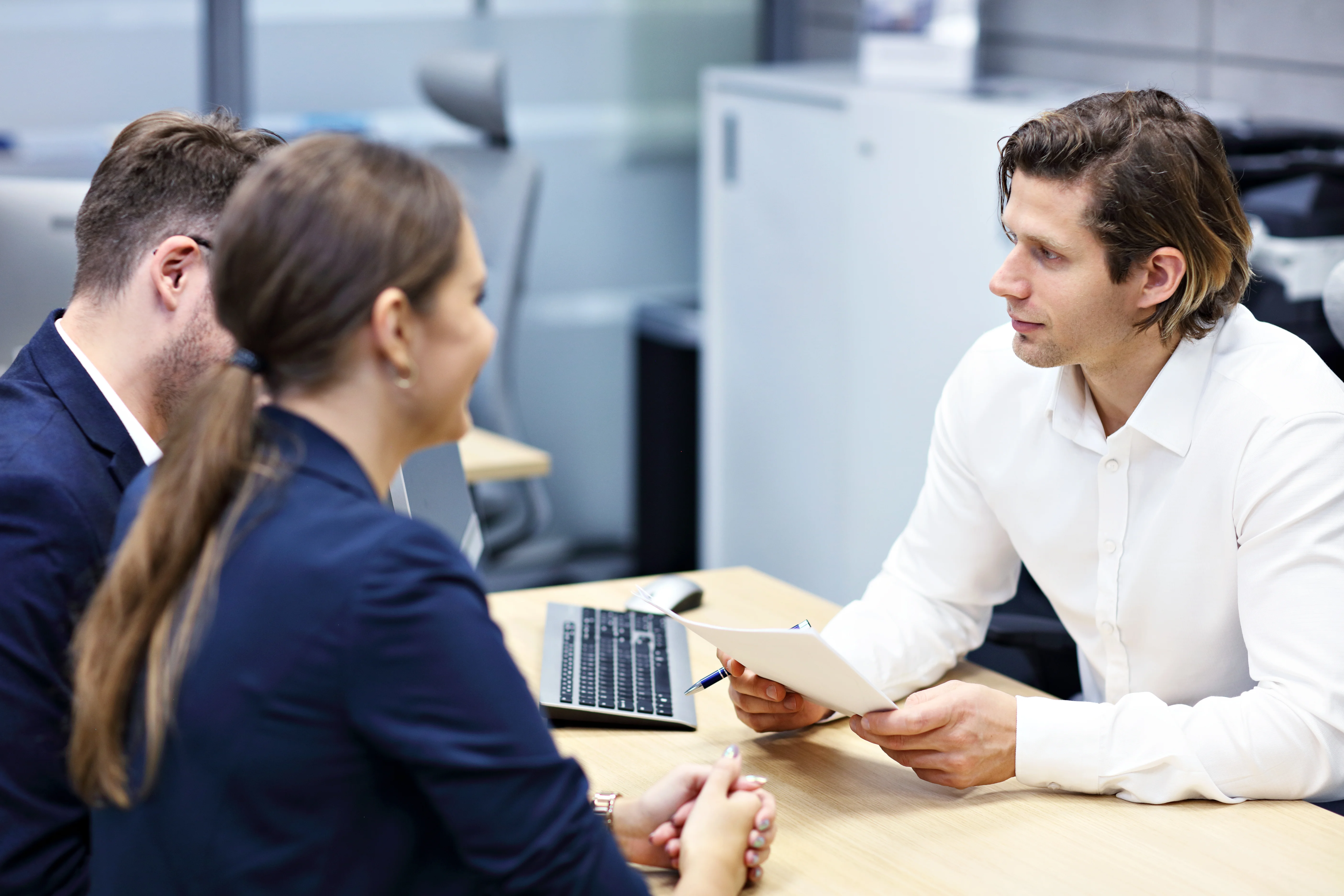 Technology solutions are indispensable for efficient real estate office management in the modern, fast-paced business landscape. CRM systems, transaction management platforms, and communication tools can improve efficiency, reduce errors, and enhance client satisfaction.
By embracing technology solutions, your real estate office can better manage client relationships, track leads, and handle real estate transactions more efficiently. This will ultimately lead to increased productivity, improved customer satisfaction, and a stronger foundation for business growth.
Customer Relationship Management (CRM) Systems
CRM systems are vital for real estate offices, aiding client relationship management and lead tracking. These systems offer a variety of features, such as:
Contact management: allows real estate offices to store and organize customer data in a centralized location
Lead tracking: helps offices keep track of leads and monitor their progress
Sales automation: streamlines the sales process by automating tasks such as follow-ups and reminders
Marketing automation: helps offices create and manage marketing campaigns, such as email newsletters and social media posts
Customer service: provides tools for managing customer inquiries and resolving issues
Analytics: offers insights and reports on sales performance and customer behavior
Using a CRM system, real estate offices can improve efficiency, enhance customer relationships, and drive more sales.
When selecting a CRM system for your real estate office, consider the following factors:
Features and capabilities of the system
Cost
Ease of use
Customer support
Scalability of the system
Potential integration with other systems
Security of the system and whether it meets industry standards
By evaluating these factors, you can choose the CRM system that best meets the needs of your real estate office.
Utilizing Brokerkit to Automate Hiring
Brokerkit is a game-changer when it comes to hiring the best talent for your real estate business. As an industry-leading recruitment and retention platform, our platform simplifies the hiring process, making finding, engaging, and hiring the ideal candidates easier.
Brokerkit offers a suite of powerful features designed to streamline your hiring process:
Candidate Tracking: Brokerkit allows you to track and manage candidates throughout the entire recruitment process. You can easily monitor candidate progress, from initial contact to job offer, all in one place.
Automated Outreach: With Brokerkit, you can automate your outreach efforts. This feature lets you send personalized messages to potential candidates, saving time and ensuring consistent communication.
Integrations: Brokerkit integrates seamlessly with your existing systems, including your email and calendar. This integration ensures a smooth workflow, allowing you to schedule interviews and follow-ups directly from the platform. Brokerkit also integrates with popular data platforms like Relitix, Broker Metrics, and MarketviewBroker.
Reporting and Analytics: Brokerkit provides comprehensive reports and analytics, giving insights into your hiring process. You can track key metrics, such as response rates and time to hire, helping you make data-driven decisions to improve your recruitment strategy.
Incorporating Brokerkit into your hiring process streamlines your recruitment and ensures a cultural fit within your team. Our platform's focus on relationship-building allows you to engage with candidates on a deeper level, ensuring you hire individuals who align with your company's values and culture. For a live demo of BrokerKit, click here to see it in action.
Transaction Management Platforms
Transaction management platforms streamline the real estate transaction process, enhancing efficiency. These platforms provide a centralized platform for all parties involved in a real estate transaction to access and manage documents, track progress, and communicate with each other. Using a transaction management platform, your real estate office can eliminate the need for manual paperwork and provide real-time updates on the status of transactions.
The benefits of utilizing transaction management platforms include:
Improved organization and efficiency
Increased transparency and real-time status updates
Faster deal cycles
Informed negotiation
Enhanced productivity and collaboration
Time and cost savings
Strengthened security and compliance measures
By leveraging these platforms, you can streamline your real estate transactions and provide a better experience for your clients.
Communication and Collaboration Tools
For any successful real estate business, effective communication and collaboration are fundamental. Some essential communication and collaboration tools for your team include:
Video conferencing
Instant messaging
Project management software
Document sharing platforms
These tools can help your team work together more efficiently and effectively.
By leveraging these tools, your real estate office can:
Improve communication
Increase productivity
Enhance problem-solving capabilities
Improve project management
Save time and costs
With the right communication and collaboration tools in place, your team will be better equipped to handle the challenges that come with managing a real estate business, including the ability to manage agents effectively.
Legal and Compliance Considerations for Real Estate Offices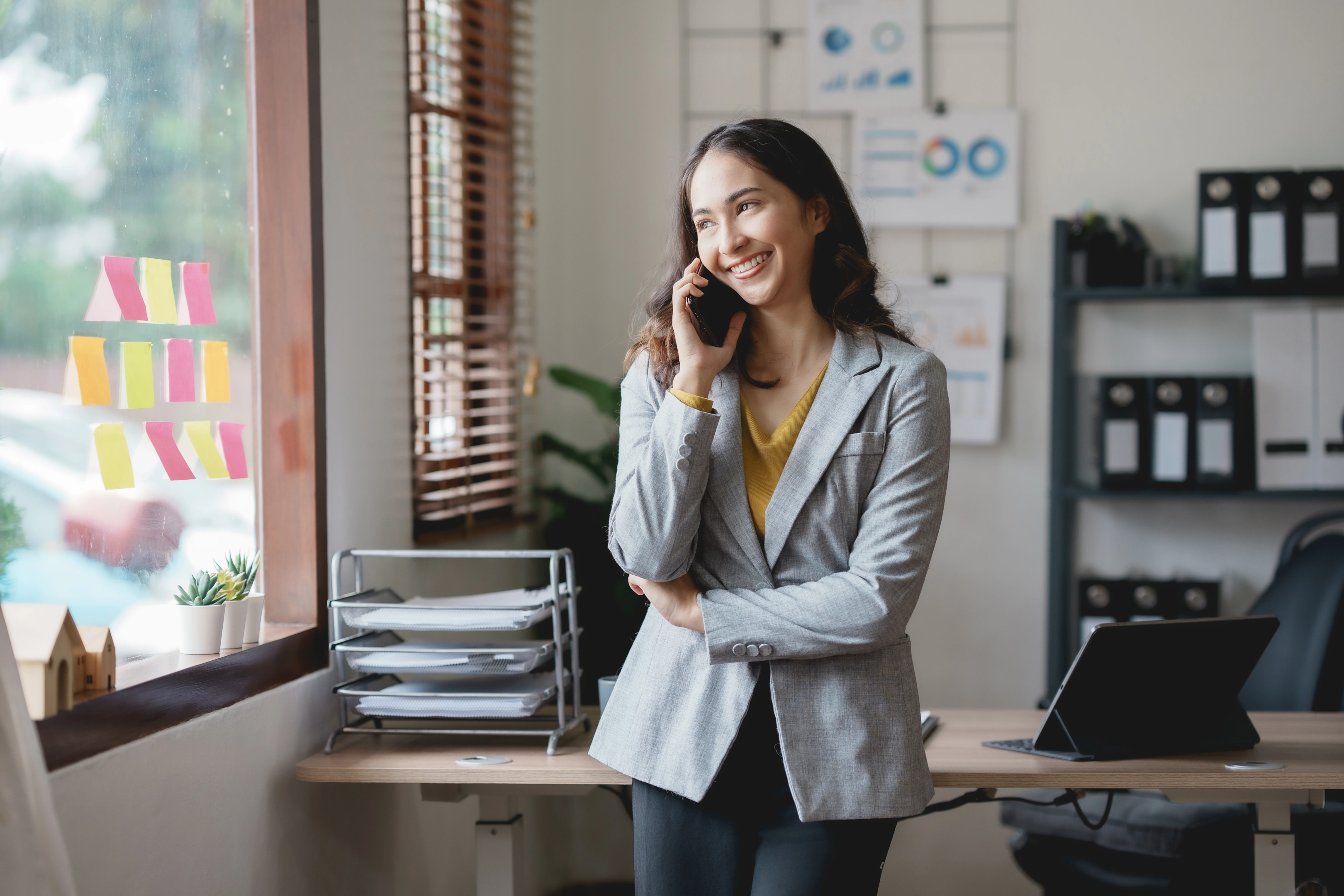 For real estate offices, legal and compliance considerations hold the utmost importance. Understanding real estate laws, implementing risk management strategies, and ensuring proper insurance coverage are essential to maintaining a good business reputation and avoiding potential legal issues.
Next, we will explore these legal and compliance considerations in more detail. By mastering legal and compliance aspects of real estate office management, your business can operate confidently, knowing it is protected from potential liabilities and losses. This, in turn, will help you build trust with your clients and establish a strong foundation for sustainable business growth.
Understanding Real Estate Laws and Regulations
Real estate laws and regulations cover a wide range of topics, including:
Zoning and land use regulations
Landlord and tenant laws
Disclosure laws
Contract laws
These laws and regulations determine how property can be used, developed, and transacted and can vary by jurisdiction. Understanding these laws is crucial for ensuring that all real estate transactions are conducted legally and with integrity.
By staying informed about relevant real estate laws and regulations, your office can avoid legal issues and maintain a good reputation in the industry. This knowledge will also enable you to provide better service to your clients, as you can navigate the complexities of real estate transactions with confidence and expertise.
Implementing Risk Management Strategies
Adopting risk management strategies is crucial to shield your real estate office from potential liabilities and losses. Risk management involves proactively assessing risk factors and implementing measures to prevent or reduce their impact. Strategies for risk management include having appropriate insurance coverage, instituting a quality assurance program/protocol, and forming a risk management team.
By effectively managing risk, your real estate office can safeguard itself from unexpected events and financial losses. This helps maintain a positive business reputation and provides peace of mind for you and your clients.
Ensuring Proper Insurance Coverage
Maintaining suitable insurance coverage is vital to protect your real estate office from financial hazards and potential liabilities. Real estate offices should have the following types of insurance:
General liability insurance
Professional liability insurance
Property insurance
Workers' compensation insurance
These insurance policies ensure adequate protection for your real estate office.
To obtain and maintain insurance coverage, follow these steps:
Research insurance providers
Obtain quotes
Select a provider
Review coverage regularly
By having the appropriate insurance coverage in place, your real estate office can operate confidently and focus on providing exceptional service to clients in the brokerage office.
Summary
In this blog post, we've explored the essential components of real estate office management, from creating and implementing office policies to leveraging technology solutions. By mastering these various aspects, your real estate business can achieve successful growth and stay ahead of the competition. Remember, a robust office management foundation, a high-performance team, effective marketing strategies, and understanding of legal and compliance considerations will propel your real estate business toward exponential growth.
Frequently Asked Questions
What does a real estate office manager do on a resume?
As a real estate office manager, I have successfully overseen administrative functions, supervised staff, handled daily operations, produced and updated MLS listings, supported the marketing team, organized filing systems, and assisted with contracts.
What does CRB stand for in real estate?
CRB stands for Certified Real Estate Brokerage Manager, a designation created for owners, brokers, managers, and supervisors of real estate to increase professional standards and refine their expertise in brokerage management.
What are the key elements of real estate office management?
Successful real estate office management requires developing policies, organizing the office space, and optimizing transaction processes.
What is the role of technology solutions in real estate office management?
Technology solutions are essential for real estate office management, improving efficiency, reducing errors, and providing clients with an enhanced experience.
How can I build a high-performance real estate team?
Hire the right candidates, provide training and development, and foster a positive environment to build a successful real estate team.