We Are Counselor Realty
At Counselor Realty We Are Education, Support & Services, Technology, Culture & Community... Are you ready to achieve more?
Your contact to learn more

Jen Reichert
Agent Services & Operations Director
Counselor Realty, Inc.
Counselor Realty, 1201 West County Rd E, St. Paul, MN 55112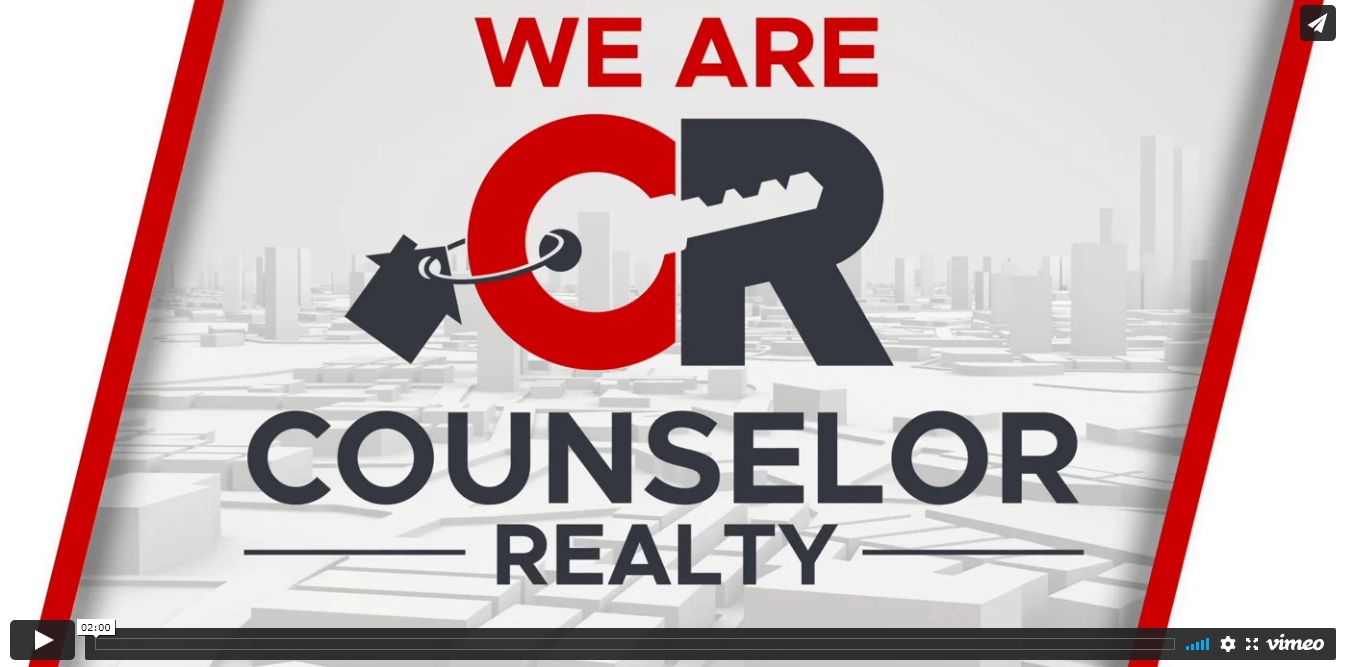 WE ARE EDUCATION...
We believe every client deserves a knowledgeable, well-trained agent to represent them. By providing you with industry-leading, comprehensive training, we're not just ensuring your success - we're making sure your clients succeed while caring for our community in the process. Whether it's negotiating and writing contracts, building your base of contacts, or managing your online presence, our job is to make sure you're always prepared. You will have access to ongoing coaching, training and support/assistance sessions.
WE ARE SUPPORT & SERVICES...
Becoming your own boss shouldn't mean taking on every role by yourself. Whether it helps with contracts, marketing, technology, or just finding new ways to grow your business, we back up every agent with a staff that is excited to support you. Setting you up for greatness is our job so you can get out there and take care of yours.
Our offices all have one thing in common…an environment that promotes an entrepreneurial spirit as well as personal and professional growth. The spirit of family, sharing, and success is evident at every location! Every agent wants every agent to succeed and provides support.
WE ARE TECHNOLOGY...
No one wins by accident - it takes organization, dedication, and a proven system. Whether it's mass marketing, client management, or contract tracking, we have the tools you need to succeed. If you're still trying to manage your business from a spreadsheet, it's time to see what you've been missing.
Full-feature individually branded agent websites.

Client search and lead capture accounts.

Email drip campaigns, blog, CRM, SEO.

Automated neighborhood market updates and traffic statistics.

CraigsList postings.

Live Chat Line captures and drives leads, free of charge.

Personally branded Mobile App with lead capture.

Clients and prospects connect to you directly.

24/7 Text code for listing information and lead capture.

Virtual reality, commute time calculator, school board mapping and integrated information for mortgage calculation right at your client's fingertips.

Marketing systems for results.

Automatic virtual tours plus vanity URL with property page.

Custom print and email flyers, postcards, and materials.

Branded buyer and seller presentations for your tablet or PC.

24/7 online access to files and Paperless transaction management.

Digital advertising campaigns & more!
WE ARE CULTURE AND COMMUNITY...
We believe that work is a part of life, not all of it. We strive to create a cooperative culture where learning goes both ways - for all the training and guidance we provide, it's often our agents who have the most to teach us. And the bonds we build extends beyond 9 to 5 - we're not simply looking for agents, we're looking for people who want to be a part of our family.
FIND WHAT YOU'VE BEEN MISSING
If you're already an agent, you know how hard it can be to build momentum in this business. Often a bit of guidance and back-up can reinvigorate an agent's career and help them reach new heights. If you feel like you've plateaued - like you're capable of more but just need a shove in the right direction - it's time to join a company that's passionate about your success.
LOOKING TO BECOME A LICENSED REALTOR?
If you're looking to become an agent, contact Nick Dreher at 612-405-3040 for more information on our agent development programs. For more information on becoming licensed in Minnesota, click here.
Are you ready for more? Then we're ready for you.